Sku:

871155009602

Vendor: Andersen Manufacturing Inc.
Andersen Jack Block
STABILIZE YOUR RV OR TRAILER!

The Andersen 'Trailer Jack Block' eliminates nearly all of the movement in your parked RV or Trailer! You will be amazed how solid everything is when using the Trailer Jack Block with your stabilizer jacks! For great results, use two blocks at the front and two blocks at the back of your RV. If you want the most solid and absolute best results on a trailer that has more than 4 stabilizer jacks, use one block per stabilizer.

MAGNETS MAKE IT EASY!

No more guessing on where your jack pad needs to be! The magnets stick right to the bottom and stay in place! The lipped edge also helps keeps your jack pads from slipping off the block!

LESS STRESS!

Using the Trailer Jack block under your jack(s) means your jack doesn't need to extend down as far, saving on wear and tear over time. And because the jack doesn't need to extend fully, there's less stress on it from movement - it's a win-win for RV's and Trailers (and your pocket book)!

STRONG AND DURABLE

The Trailer Jack Block is extremely strong and durable -and resists dirt and oil. The blocks are stackable for extra height and can even double as seats or step-stools (Note: do not stack more than two high).

MADE IN THE USA AND BUILT TO LAST

The Trailer Jack Block from Andersen Hitches is 100% Made in the USA - it's built tough and built to last!
View full details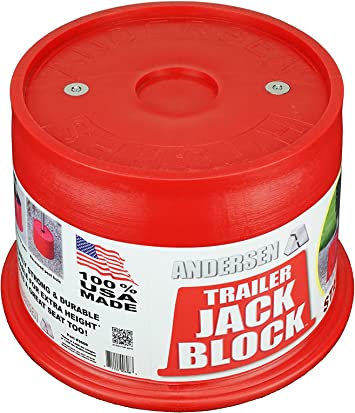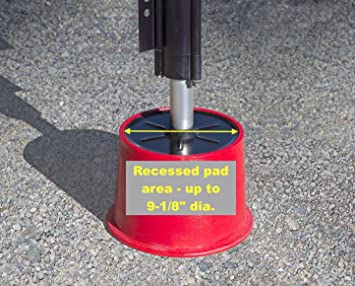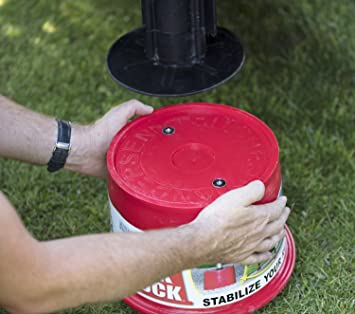 SUBHEADING
Recently viewed products