Sku:

628452091058

Vendor: Boss Technology
Magic Boss Lubricant & Protector (369g)
MAGIC BOSSMC LUBRICANT & PROTECTOR FITNESS EQUIPMENT lubricates and protects the mechanical parts of fitness equipment and keeps them in good condition for optimal performance during each workout session.

Offers maximum protection to expensive fitness equipment mechanisms.
Reduces friction of moving parts.
Prevents premature wear of mobile parts.
Protects delicate assemblies.
Provides constant performances.
Leaves a protective moisture-repelling film.
Protects against corrosion.
Doesn't leave any gummy or oily residues.
Prevents major equipment failures.
View full details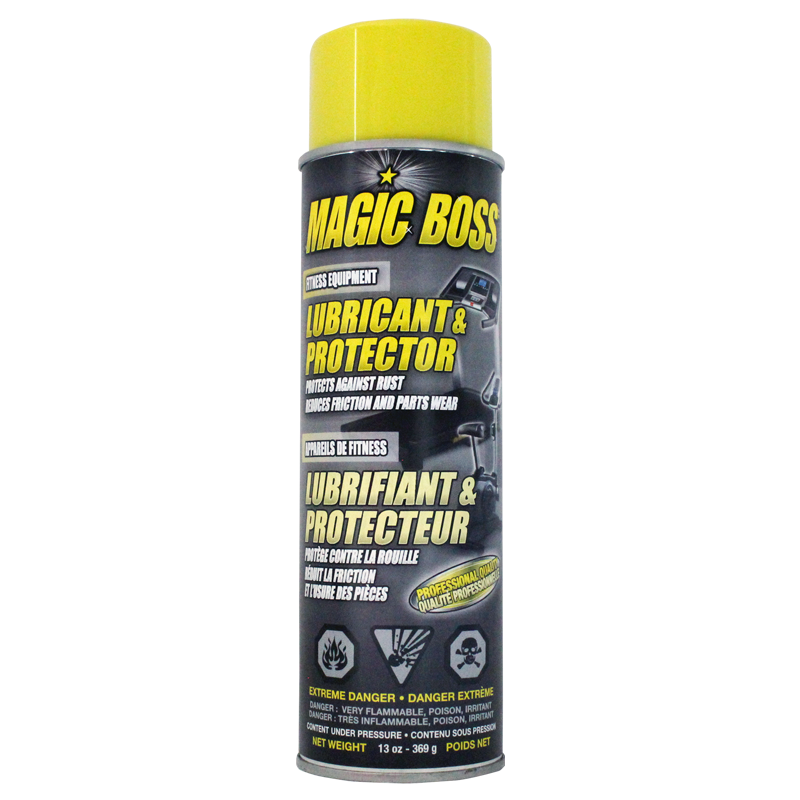 Magic Boss Lubricant & Protector (369g)
SUBHEADING
Recently viewed products