Sku:

752324011278

Vendor: Keystone Automotive
Shurflo Mini Pump
Attributes

Pump Operation: 

12 Volt DC

Flow Rate: 

1 Gallon Per Minute

Type: 

Diaphragm

Pressure Rating (PSI): 

30 Pound Per Square Inch

Inlet Port Type: 

3/8 Inch Hose Barb

Outlet Port Type: 

3/8 Inch Hose Barb

Length (IN): 

6-13/16 Inch

Width (IN): 

3-15/16 Inch

Height (IN): 

2-7/16 Inch

Material: 

Polypropylene

With Thermal Overload Protection: 

Yes

With Pressure Switch: 

Yes

This compact automatic demand fresh water pump offers durability and dependability making it ideal for low volume, intermittent duty applications. The 105 pump self-primes up to 2.5 vertical Feet while delivering over 1.0 Gallons Per Minute. A 12 Volt low power consumption motor, equipped with thermal protection and long life pressure switch rated to 30 PSI, provides high pump performance and reliability.
View full details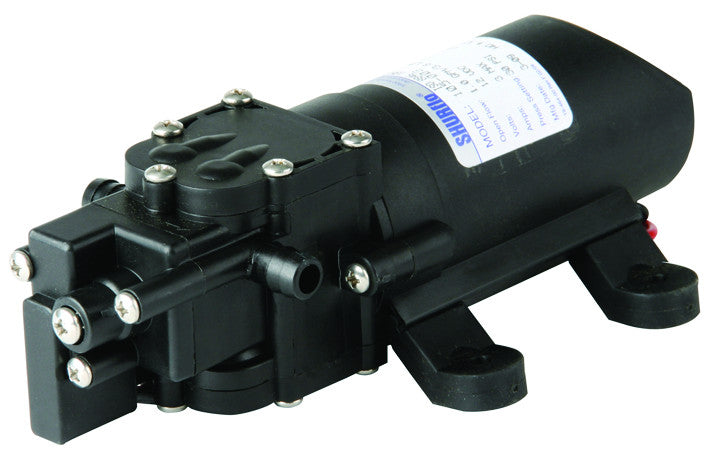 SUBHEADING
Recently viewed products